We are producers and suppliers of hand crafted coconut shell bowls and other wooden coconut products from BenTre, a small province in the Mekong Delta in Vietnam. We can supply you with large or small quantities of coconut products at the best price, so that both parties receive fair value for their investment.
Each Heartmade Product is carefully handcrafted by skilled artists with high-quality standards that are guaranteed to be durable and aesthetically made. We are always looking for ways and researching on how to make more products out of coconut. This will make our world a better place to live in through eco-friendly products, sustainable farming and environmental care
How Do We Make Our Products
The bowls are then polished on the inside and outside to perfection for either a rustic feel, natural look or smooth. All our bowls are finally rubbed with virgin coconut oil to add shine to the bowls and are then naturally dried and ready to be shipped worldwide.
Each GOOD VIBES Bowls is carefully made by skilled artists from the finest coconut produce. Each coconut is handpicked to make the best bowl with high regards to quality and to the integrity of the bowl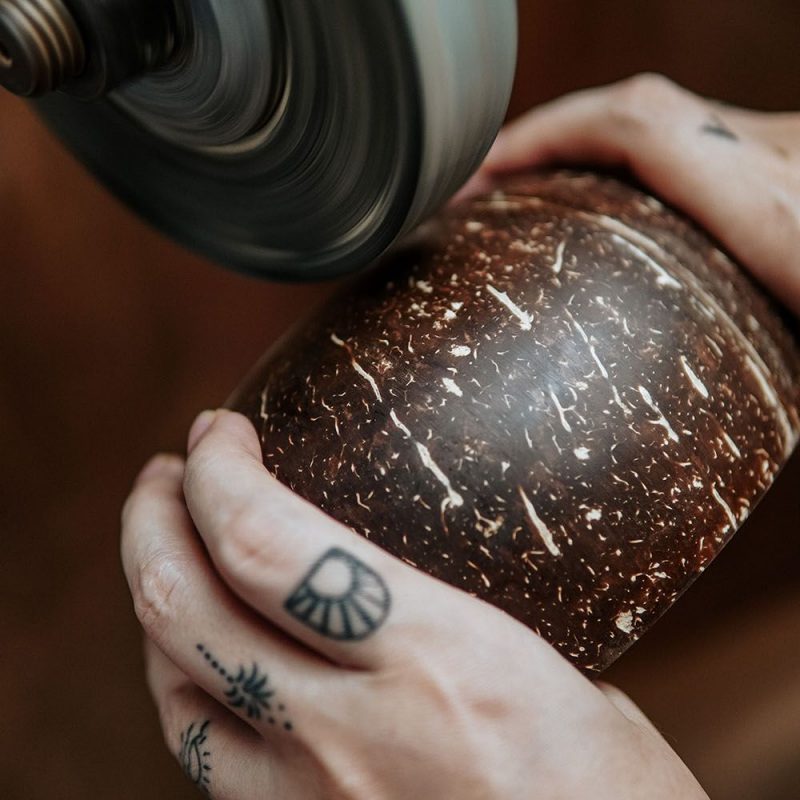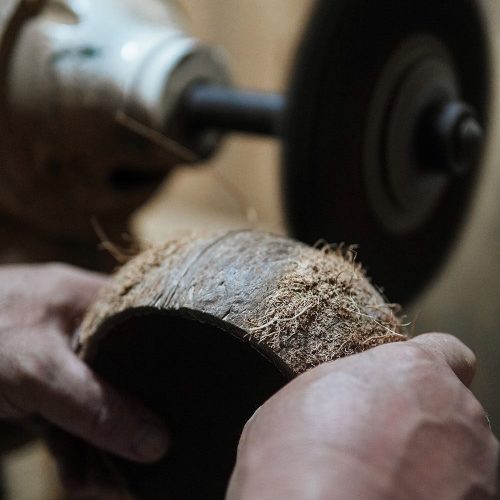 Our artists meticulously engrave each leaf on every bowl without any margin for errors.
There is no undoing once you engrave the coconut shell.
Apart from our top selling Palm Leaf and Palm Tree designed bowls, we also offer different designs with the same high quality and with the same attention to detail. Our artistic bowl makers puts in the same passion and energy to every bowl.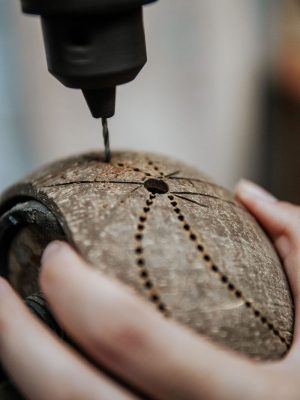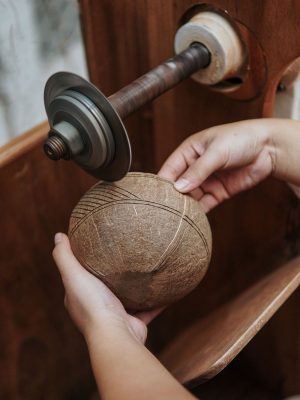 Food Using Our Engraving Bowl
How We Make Coconut Wooden Products
Coconut trees that are unable to bear fruit any longer and replaced by new coconut sprouts and will be able to bear fruit in a few years. The old trees are cut donw the trunk is divided into different parts.
Apart from our world-class coconut bowls, we also have other products fabricated from the coconut palm tree. We make cutlery and dinnerware from the trunk of old coconut trees
Each coconut tree utensil is carved and machine-sanded in order to create consistent sizes and texture to every product. After sanding them, we then coat each one with FDA approved food safety wax to add shine to the product .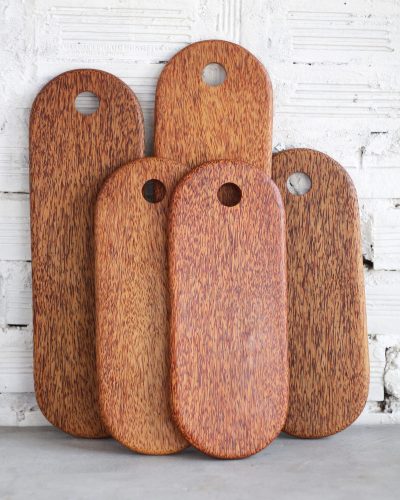 How We Make Serving Boards
Our serving boards are machine-carved and sanded with the best kind of sandpaper to bring a smooth and polished shine to the board, perfect for food serving or food preparation.
After a thorough sanding of the board, we coat each one with wax that is FDA approved. This will ensure that the board is off highest quality but also safe for food handling. All our serving boards are guaranteed to last for years to come.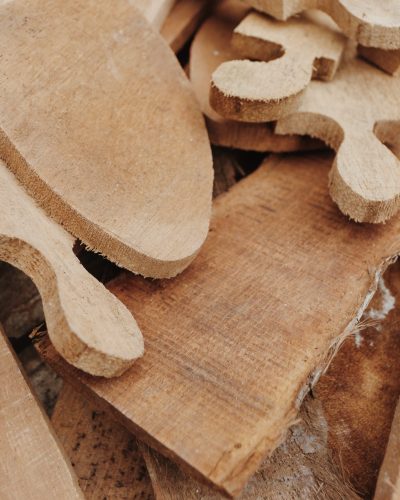 A variation from our coconut shell bowls; coconut wooden bowls are made differently from shell bowls and are much more durable than the coconut shell cousins. Each bowl is machine carved from the trunk of the coconut tree and is sanded both inside and outside.
The bowls are sanded multiple times to ensure the consistency of the texture of the bowl. After the sanding process, each bowl is also coated with FDA approved wax to add shine to every bowl and make them safe for food serving.