BA(Hons)Interior Architectural Design
Hi! I am June Tran, an individual with a passion for creativity and saving the environment. I firmly believe human creativity plus a strong desire to save Mother Nature will help us make this world a better place to live. GOOD VIBES Bowls is committed to continue making eco-friendly products that will lessen the use of plastic around us. We are also committed in continuously innovating and thinking of new ideas to add to our collection of environment friendly and ethically made bowls.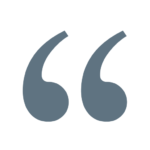 "Positivity together with creativity and artistry plus the love for mother nature will make our wold a better place."
GOOD VIBES Bowls is a beacon for everyone to help in saving the environment through the use of eco-friendly coconut products.
At our core, GOOD VIBES Bowls operates on creativity, sustainability, fair trade and environment awareness.
We deliver high quality, artisan made coconut products that is not only safe for food handling and preparation but will also add glamour to your dishes.
GOOD VIBES Bowls aims to provide a happy and relaxed feeling to everyone using our bowls. Good Vibes Only!